Welcome

to the College of Arts & Sports
Welcome. We hope you find helpful information and make new friends here. Our desire is to provide a platform with which to connect Christian artists.
If you came to check out possible training schools, find new resources, meet others involved in arts ministries around the world, or to get inspired by what others are doing, we think you'll find interesting opportunities.
Please contact us with ideas – ideas for new resources we should make people aware of, or ministry opportunities available, or just with comments or questions.
We hope you visit often and come back soon.
For Gods Sake Get some Training (Music) from YWAM Kona - UofN on Vimeo.
Dean's Corner April 2014
Written by Julie Spence
Dear Artists,
I was recently in Jeju, Korea for our annual Core International Leadership Team (CILT) meetings - always a wonderful time of fellowship and strategic planning for the future of the University of the Nations.

On our day off I went with others to Sunrise Mountain. On the way we drove along the coast and saw many Jeju women free-diving into the cold, stormy waters. Later, at the "Museum of Women Divers", I was filled with admiration for these incredible women who are carrying on the tradition of their ancestors who have been diving since before the time of Christ. These Korean women are STRONG! They jump off rocks and rafts into the raging sea to collect abalone, shellfish, octopus and seaweed to provide for their families. At the museum exhibition we also learned of how they helped fight back the Japanese invasion and inspired many other Koreans onto victory. I pondered on how strong these women became by overcoming so many obstacles on so many levels. Today there are approximately 5000 of them diving daily compared with 10,000's in the past. They want a better, more educated life for the next generation. What lessons can we learn from them? Will we stand firm for what we believe in? Will be pay the price and take the hard path because of the goal set before us? Will we leave a legacy for the next generation?

We need this kind of determination and anointing for the UofN - to keep on going when things are hard, to never give up no matter what the cost, and to give our best day after day. We have eternal goals and it comes at a high price if we are to leave a legacy for those who will come after us.

Our arts and sports can leave an eternal impact for generations to come if we rise to the challenge, count the cost and pay the price to see the victory. What has God put in your hands? What does He require of you as a good steward of these gifts? What you do makes a difference to the next generation, so are you willing to take up the challenge for God's glory and the extension of His kingdom?
One ministry taking up the challenge is the School of Worship which I want to highlight in this update. It is the largest school under the College of Arts and Sports and is cross-listed with the College of Christian Ministries. The Schools of Worship (SOW) are operating in many nations around the world and are currently initiating a degree track for cross-cultural worship ministries by developing new seminars and schools for those who want greater revelation and to become more effective in ministry in any culture. I've asked Belinda van de Loo, who oversees worship for CAS, to share about this with you. Please pray for multiplication in the area of worship.
Julie Spence
Dean of the College of Arts & Sports, University of the Nations
YWAM's School of Worship
Written by Belinda van de Loo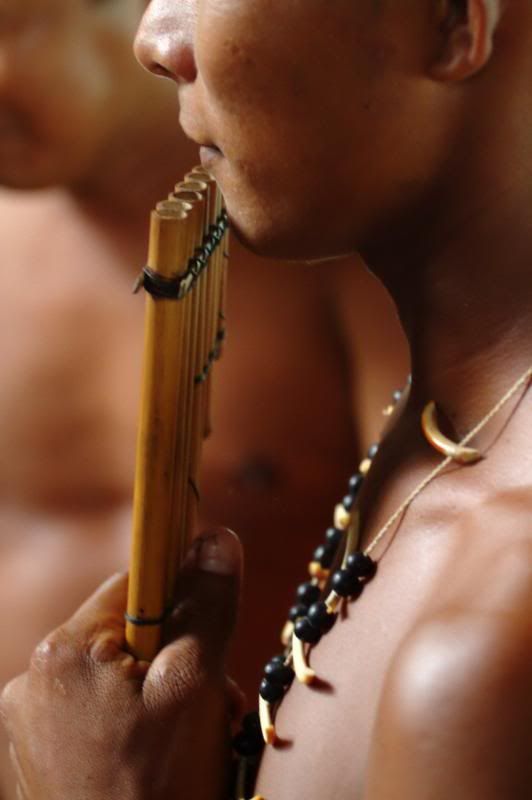 The School of Worship (SOW) is one of the few UofN courses cross-listed in two colleges. Because of the training and the development of servant leaders and teachers in worship ministry, the SOW is suitably listed in the College of Christian Ministries. However, it is the indispensable link between worship expressions and music that gives the SOW a home among the College of Arts and Sports.Â
Worship is not an art form; worship is the surrender of our hearts in response to our Creator. In many ways the title "worship leader" is a misnomer because it narrows "worship" to one type of expression – that of the "Chief Musician" leading songs and choruses. The School of Worship is not only training musical leaders of congregations around the world to become more effective, it was originally established as a response to the call of God upon our mission to raise up and release worship to God among the nations. Our SOW motto is taken from Psalm 96:3 – "Declare His glory among the nations".
Our worship of God often finds its expression in creative means (songs of praise, music, dance, art, etc.) and most commonly in the shared expression of song. Biblical and secular history illustrate that the arts minus a core of worship to the Creator becomes idolatry. Love will always look for an opportunity to display itself, and so our love and worship of God seeks release in expression, both individual and cultural.Â
We in the School of Worship are charged with giving biblical training and to inspire God-pleasing creative displays of our worship to God amidst a myriad of cultures and languages. Our aim should reflect what is described in the Book of Revelation, showing that worship is the place where heaven meets earth.
This mandate – to release this kind of sacrificial and celebratory worship to God among the nations – is the core of the School of Worship as well as a core of our mission as YWAM and the UofN. Find a School of Worship today at: www.uofn.org or www.ywamworship.net
Belinda van de Loo
College of Arts & Sports International College Committee
"Networking YWAM Schools of Worship internationally"
More Articles...